Elders Protocol workshop 1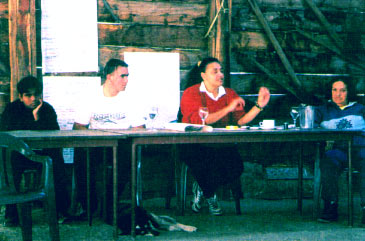 Our Own Well Being project developed an Elder protocol document part of the process was to bring young and elders together.
Centre: Leanne Miller KWMB Chairperson. Right:Elder Mearle Bamblett.



Photos - Koorie Women Mean Business Collection 1997 - 2000.
The Board of Directors apologise for any discomfort caused by the images of deceased persons seen in the photographs.